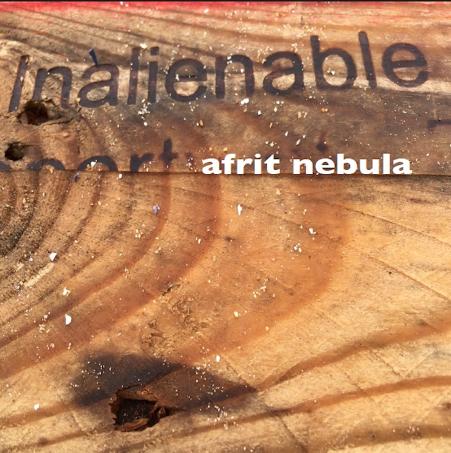 Afrit Nebula's second full-length album Inalienable was released in May 2022.
Seven self-composed tracks, with influences including Middle Eastern music, Japanese Kabuki theatre, Frank Zappa, John Coltrane, Xenakis, Steve Reich – you name it.
1 Inalienable (E Edwards/K Edwards) 11:17
2 Momentum (Afrit Nebula) 2:32
3 Time Is Now/Tixerb Kufyeh (K Edwards) 10:05
4 Scrabblin' With Scriabin (E Edwards/K Edwards) 7:00
5 Kwaidan-AI (E Edwards/K Edwards) 11:39
6 Exspira Machina* (E Edwards) 9:06
7 The World Is Burning (E Edwards/K Edwards) 4:14
* listen to this live track in the video below
Recorded at Old Town Studios, Hastings, and live a the Kino-Teatr, St Leonards. Mixing and mastering by James Stonehewer.
Review by Matthew Wright, Jazz Journal
Review by Paul Green/Culture Court
Film
Mark French
Music composed by
Afrit Nebula
Elaine Edwards
piano
Ken Edwards
bass guitar
Jamie Harris
percussion, voice
Live recording (at the Kino-Teatr, 27 Sept 2019, with Yumino Seki, dance)
Now included on the album INALIENABLE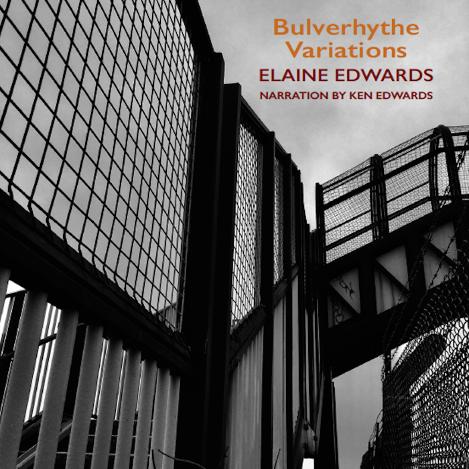 During the Covid-19 pandemic, 2020-22, Afrit Nebula's co-founder Elaine Edwards composed a suite of keyboard/piano pieces, BULVERHYTHE VARIATIONS, accompanying a series of photos taken on her iPhone on early morning runs along the seafront and beach in Bulverhythe, East Sussex. The images (of patterns and structures in the natural and manmade environment) and the music seemed to fall into a narrative.
Meanwhile, Ken Edwards, inspired by the same environment, was writing in the imagined voice of a homeless person living near the beach: an enigmatic character who might be a philosopher or a former private detective.
The music and narration are presented in full in this album. (Images and text are now also published as a book by Silverhill Press.)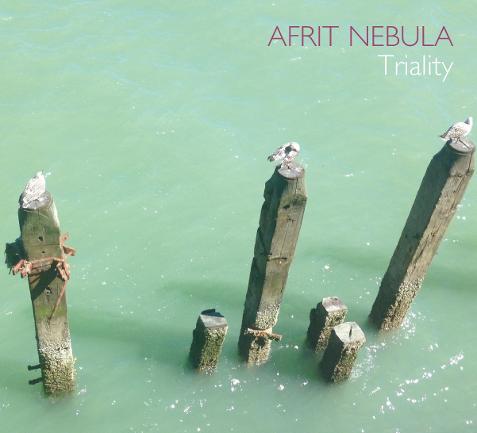 You can now buy Afrit Nebula's nine-track debut album,Triality (originallyreleased on the FMR label in 2018), direct from this website for £7.50 (p&p included). Just click on the PayPal button below and pay either with your debit or credit card or PayPal.
You can stream the tracks for free at our Bandcamp site, and also purchase the download from there.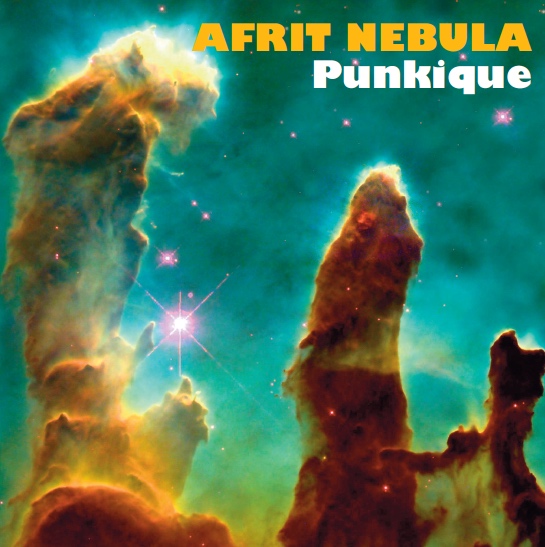 Afrit Nebula's first release was the EP Punkique, featuring compositions by all three of the band and a Jimi Hendrix cover. The album can be streamed and downloaded for free here. The tracks are:
BULGARIAN ROCK (Elaine Edwards)
Lyrics and cover artwork are also available to be downloaded at our Bandcamp page. Enjoy!
REVIEWS OF TRIALITY AND PUNKIQUE